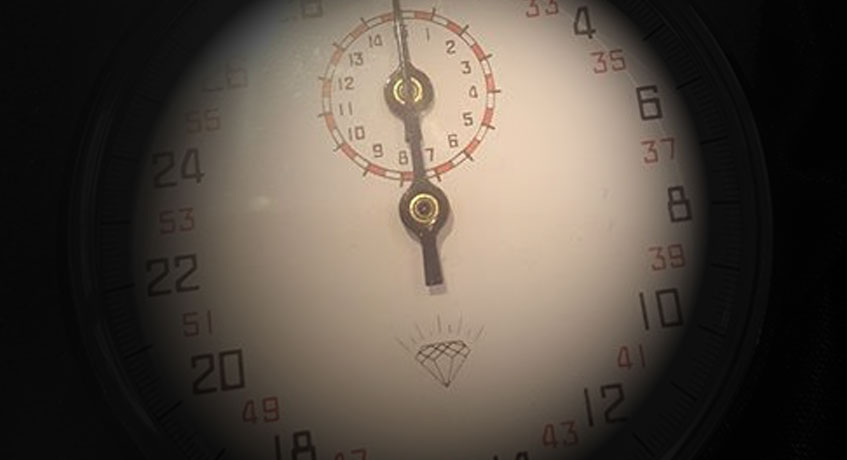 Split Second Ratings
OCTOBER
OCTOBER
29.10.17. Gentleman Jon looks to have a great chance of a repeat win in the 14.45 @ Wincanton today.
I took a chance on this horse last run in ground that was against him, today this ground will suit, I have this horse very closely matched with Mr Mix but the fact he will be in receipt of 13lbs that looks very generous and if Mr Mix can beat him at these weights I will be very surprised and in all honesty disappointed.
28.10.17 16.20. This could be a good chase today and winners for the season could be placed here and go on well. Two Taffs is my selection and I expect a good race from this horse today, I must note though this horse is very closely matched with Alcala and this horse has a fitness advantage, I will take Taff to finish in front of Alcala. The horse that I looked @ seriously is Cultivator, he has a good cruising speed and he is very dangerous, my concern with this one is his jumping, if he jumps clean this horse could be a joker in the pack.
27.10.17. 14.35 is a quality chase and there can be no doubting Movewiththetimes is a lovely prospect, I am sure he will win many races and be well rated this season. However SCEAU ROYAL really might just be an emerging star over the bigger obstacles, I feel he was very good over hurdles but just lacked that gear change in the last 2f, over fences this emphasis will be dulled down. This is a good fave today and worth a good bet
16.10.17 After spending a fair time on the race my selection here is KAPJAZZ I am slightly concerned on the state of the ground, I have a feeling that it could end up more Soft than Heavy this is important as Heavy would go against my selection.
Earlier in the day we have a good Novice chase. I am very hopeful Jonniesofa will run a great race, but a friend has informed me Rose Dobbin does not have good stats with returners after 240+ days and the % chance is poor. This surely paves the way for HAPPY DIVA to dance them silly.
16.35 BANDITRY is a superb win bet today on the clock. This is short but it should win as long as he runs his race
25.10.17 Big Penny looks a tough mare, she did it the hard way @ Bangor last run
Big Penny recorded a fairly decent time last time out @ Bangor, I fancy her to run a decent race in the 15.55 Worcs. She will need to be at her best here, this race looks quite tough
24.10.17 14.20 @ Exeter is a pretty poor affair, this race will not take much winning, the data form may be unreliable
Here we have a Tuesday Grade 4 Amateur Handicap. It hardly sets the pulse racing. I have taken my time on this race and timed up many races, the risk here is my timings may not be very reliable, in which case I have wasted a couple of hours. 2 horses stand out on my times, Berry De Carjack & Theatre Stage. I always lean towards a younger horse when my times are fairly tight, which is the case here. Although I am quite certain Berry is going to run a very sound race, I just fancy Theatre Stage to have his measure.Check the prices and if one or the other is friendless and drifts badly switch selections. As it stands Theatre Stage is the bet, but watch the market. I think Get Ready Freddy looks a dog, this deserves laying heavy to lose.off 77 @ 4/7 this horse hit 1.05 in play. This is a fools favourite in my opinion.Leave a massive token bet @ 2s in play.To me this horse looks "Cream Of The Crap".
Here we have Paul Nicholls clearly intent to take this prize home. I fancy San Benedito out of his pair marginally more than Old Guard on the clock, but it is very tight margins. I feel San Benedito has much better pace than Old Guard but could be vulnerable at the finish to Old Guard running him down.

Forget all that, Optimus Prime looks to have a lot on his plate here. He is officially 10lbs inferior to both the Nicholls horses.

I would like to see an aggressive stance taken by Optimus and Noel here today, if he goes down today, go down with it all left on the track. This tactic could very easily play into the hands of the better rated horses, but I believe if Noel and the horse just go for it around half a mile from home he has a really good chance of cracking the Nicholls pair. If he sits with them and waits, I think he may well struggle outgunning the better horses. I am looking forward to this race and watching the tactics played out

Earlier in 15.50 I spent ages going over and over the race. It really is an unsolvable puzzle. I think Marracudja deserves to be favourite as he can race @ good pace and jump well at pace, this is always a great asset. The problem with this horse is he is gutless in a finish, in fact it appears through the clock that the gas tank runs dry with this horse.If I was owning this horse today I would be instructing to kick him on from the 3rd last and see what happens.

I would have strongly selected Noche De Reyes today as a good win bet, but the question marks are above, pace will catch a lot of horses out, but more of a worry to me is this horse appears to really thrive on a fairly recent run. He has performed well after intervals in training, but he has not won. The best scenario today would be a quiet run today where he runs very average, he then comes out in the next few weeks in a weak race at an attractive price @ 136 in the official ratings I can see him picking up more races in his correct conditions

21.10.17. It is always quite hard to assess French form from a clock point of view, but I was very impressed with Bateel last run, she looks a tough cookie. I am quite happy to accept a bog price here

The horse that really excites me today is Romain De Senam. This horse is no price at all but I could actually be very tempted to smash this @ 5/4, I think this is a horse to follow this season and he could just scale the heights.He is the first exciting horse I have seen this season.

My other bet today is a sporting bet, its the 17.00 @ Ffos Las. This race is diabolical. This shows just how good Colin Tizzard is at placing his horses to win, and I have said before that Bramble Brook is a dodgepot. The thing is this race is so bad he is most definitely the fastest horse by a long chalk, and this could be another stroke of genius by Mr Tizzard, he really should win this race. I still do not believe he will win this race, he will find a way to lose it. I am going for a horse that is nothing more than a slow tractor, but that could be the order of the day here at Ffos with plenty of rain forecast. CODY WYOMING will plough through the ground and the more rain the better his chance, as his will make Bramble Brook have to fight for his elusive win.

20th Oct. It is a disappointment today the jumps racing. My selection today is far from a confident choice. We have a really tricky 14.15 Wincanton race where maybe 5 or 6 have a really realistic chance on paper. I will be bold and say wipe off Orbasa, that may be foolish as he is only a young horse, but from what I have seen he stutters into his fences and will always be limited on his ability, unless he has been completely re-worked over the summer, So the best bet of the day would be lay this to lose for your house.

Back to reality. Gentlemen Jon is a very tentative choice, he has decent form and digits on good ground, the rain may scupper his chance, but I am willing to stick with him. I fear Dancefloor King and Bishops Court, but Mulhollands horses are misfiring at present. There are also a couple of dark ones in here that are very hard to gauge. I will bet half stakes on this one tomorrow

19th Oct. 15.45 Carlisle. Slanelough has some solid digits for this class 4 Novice Hurdle and as long as he turns up here ready to run he really should take some stopping here. In the future he looks more than capable of being very competitive in Class 3 and even maybe class 2 races. Let us not jump the gun here, we need to get this job done well today.

In the previous race 15.15 look at the market close to the off, but I Just Know looks quiet fair. The problem for me here is I am struggling to get a figure on Vic De Touzaine, this makes the investment a little shaky, but well worth a mention if you are looking at the race

Over @ Uttox the 15.25 is a super race and it is so noticable timing and watching class horses jumping. Secret Door is a superb jumper at pace. I really want to have a go with this one tomorrow and take on a good horse. That horse is No Hasslehoff, I have tipped this horse previously and he is fast. I think this could be a hot race, but I must chance Secret Door to turn over this favourite, but we are chancing on trip. The fav stays this trip well and he does this at pace, so we are taking a gamble here, Secret Door will really need to put it all in to win this race.

17th Oct.17.10 Plantagenet appears to be at the very top of his game @ present and he demolished a decent sort last week. This represents a good bet tomorrow to follow up again and land a 4 timer in the process

I Said to Phill and Dave that I felt Magic Mirror was a fantastic bet last week, I felt the jockey rode a poorly judged race. Tonight we will find out if I am correct or if the horse is just a bit of a monkey

16th Oct. I am keeping flat bets to an absolute minimum now. Today see's a horse I think is very well in on the clock.15.10 Aljezeera. Whatever beats this will have to be pretty good, and run above anything shown publicly

15th Oct. The very best bet today runs in Ireland in my opinion.14.40 Cork. Moyross looks a great bet to turn over Willie Mullins Minella Beau.

Minella Beau 39.46/36.75 looks to need to find quite a few lengths to keep tabs on Moyross 36.93/37.75. I think it is important Sean Flanagan shovels on the coal between 3 or 4f out, he needs to take this race by the scruff and smash these up

@ Chepstow I am always a little sceptical with Veteran chases, I have had what I thought were really good bets go wrong in these old timer races. I have been suckered again here and I am going to put up Lamb Or Cod. On my times this looks a really good thing today. I am tentative though and will only play small stakes on this one

14th Oct. 16.45 I have spent a long time on this race ROCK THE KASBAH is a good bet to win today. I have look at many races over many trips and timed all of them. Rock the Kasbah on a good day will really test all of these, also add to this that he does appear to really enjoy this track.Whatever beats this horse today may well be worth keeping on side this season. Sizing Codalco is a horse to fear, I just think if it rains and it got in the ground he would be a player. Today rain looks unlikely, I think this horse will have his day later in the year when the NH ground appears. The weak link for me is Potters Legend I would take this one on.16.35 @ Hex. I will take a chance on Grand Enterprise, if this horse can inject the pace he showed previously at the track he may get a few of these at it and subsequently trade very short.

13th Oct 16.55 Newton A. This race is scrappy at best. Bramble Brook 37.31/14.84 just looks a dog. This is not to say this horse cannot win today, however this will not carry any of my money. Doitforjoe 36.09/14.31 certainly looks good enough on paper. This race really does lack any kind of depth and the form could be unreliable. I would be looking for a tentative win bet on the selection. 15.10 earlier I was very tempted by Winningtry. Looking deeper at the race it is a very hard puzzle to crack, Ballyoptic has a chance of just outclassing these, but I feel he is very vulnerable at the weights, also he can be a bit clumsy. This is a race to watch and see if we can find future investments.

12th Oct. Today is very easy for me 5/4 Bog IF THE CAP FITS. This horse is very well in on my clockings, even allowing for finishing behind Enniscoffey @ Aintree. This is a confident selection for me and it will be a bitter disappointment if he does not win well here at short odds

11th Oct. 15.00 Ludlow. Braquer D'or 15.40 Shanksforamillion. Towester.

I feel this race will not take alot to win. Belmount is a horse I am very happy to take on here and this stands in the top 3 in the betting currently, his times do not equate to him winning this race.

I personally favour Braquer D,or. He does not look a world beater and his times around Newton Abbot 38.09/24.75 look pretty ordinary. This is a very ordinary race, he looks to be the progressive horse in the field along with maybe Ozzie Thomas. Ozzie is my biggest worry here and this is the hprse I would like to see least on the home turn.

The selection won a couple of very soft summer races, they are not worth much. His asset could be his solid jumping and the fact he has had a spin around hurdles last time out may have just sharpened him for this race.

Over @ Towcester Shanksforamillion did not look to have a lot left in the locker @ Worcs last run. I wonder if he can transfer that form here @ Towcester today. He really is in the form of his life at present, he could be worth following in here on my times he has the beating of Plantagenet and Shady Glen has been jumping fences.

8th Oct. Kelso Looks really tough today

No matter which way way we choose to look at this 4.20pm race today @ Kelso it is a very tough race, very competitive and very good. I fancy a few good winners to follow on from this race today

My belief after clocking all sorts of races over all sorts of tracks is that the winner will come from these 4 horses. I am confident to chuck out Wisty. If you want to jump on Cartmel form, crack on. If it wins so be it, for me all that form is rubbish. If I am wrong I will take it on the chin.

My 4. Forest Bihan. Double Ws. Simply Ned. The Flying Portrait.

Lets start with the least fancied runner The Flying Portrait. This horse excelled last year when he won @ Perth in September last year he won his race off 118. The fact that he won won 135 @ Aintree just shows how far he has come. That win 33.31/35.84 puts this horse absolutely bang there and makes him a real contender. My concern with this horse is has he climbed his mountain, has he reached his summit. I am going to pass on this today, but I believe at his odds, and if he is ready today he is a brilliant price @ 14/1. I personally am not a lover of the each way bet

Simply Ned was beaten by the above in this last year, it appeared on merit. I am very worried about this horse today, I feel this runner has a real touch of class and is surely a very likely winner if this is his targeted race, my one concern with this horse is he may just have lost the slight speed element, this was displayed when he just did not go past The flying portrait last year,

Double Ws. This horse also has a little bit of class about him, His Aintree run 34.65/34.75 makes him a real contender, and his finishing speed makes him very dangerous to the likes of the Flying Portrait.

Forest Bihan. If I take my Aintree times 33.21/36.21 I am left looking for something, a miracle maybe? However I have a race firmly in my mind with this horse and it was a race @ Doncaster. Double Ws ran on the same card this day over the same trip. Forest B looked a very unlikely winner of his race, he was very messy @ the 2nd last this surely cost him time, in fact he was slightly clumsy @ the previous fence. DD clocked a time this day 28.84/30.28. Unbelievably FB clocked 28.93/28.25, this was a stella effort under the circumstances. This is a tentative choice today in a very tricky race

Saturday. Dashing Oscar looks superb today

15.05 Fontwell. I have spent a good while looking through this race. I am very happy to take on Diable De Sivola I do not feel this one has the times on the clock. The 2 horses that really catch my eye Azzerti and Dashing Oscar.

Azzerti looks a little bit of a monkey, this horse is not an easy ride, however their is no worry really with Wayne Hutchinson in the saddle. Through Sandown times this horse looks to need to find something, I do see this horse as a serious challenger, I would not want this horse close with 2 to jump.

Dashing Oscar looks a really nice horse on his day, he is a very accurate speedy jumper and this is always a brilliant asset to take into any race. He has also shown he is tough as well, when he won @ Sandown under a penalty he had to dig deep and repel a sustained challenge all the way to the line