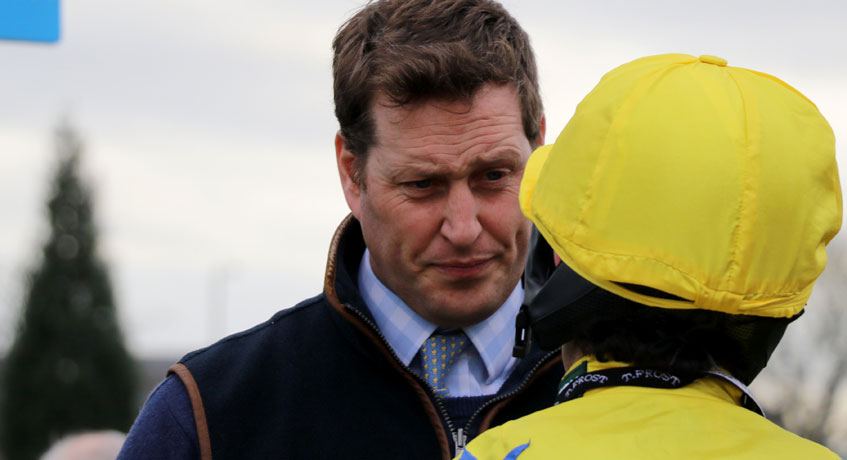 Total Profiles
Horse Profiles for the National Hunt - September 26th 2017
Good Morning, there is a cracking card at Warwick today and obviously there is one race that I have had a look at. That is the 15.30 a Class 3 chase. I have profiles for most of the runners and my thoughts are below.
KILFINICHEN BAY (1pt each way 8/1 Corals)
The horse won this race last year and as per usual the stable are firing on all cylinders at the moment, I did tip another from this stable AZURE FLY a few days ago.
The horse is best when racing at 3m to 3m2f (115P119511F1210) and last time out I felt he was coming into form again (feel that the stable have had this race in mind) over and inadequate trip
He is best in Class 3 races (7 wins from15 starts) whilst in Class 2 and above his record reads: 530PP0.
The horse has won 10 from 24 starts when racing in fields of 1 to 11 runners
The horse goes particularly well when rested 8 to 30 days after last race having won 8 from 19 starts
This is the time of year to catch the horse as when racing in August and September record reads:11241121 (Sept: 1121)
I know HRB has the track down as Galloping but there are enough turns here to suit this horse and record on Average and Tight tracks reads 7 wins from 16 runs
Of the others I did like the look of BELMOUNT purely on his record fresh as when rested 91 days+ after last race reads: 1121. The question mark I have is that he has won 5 from9 starts in fields of 1 to 7 runners whilst only 1 from19 in fields of 8 runners or more. I stll expect him to run well today
FACT OF THE MATTER Is another with a decent profile today as best in fields of 1 to 11 runners and when racing in August and September record reads:111. I do however feel that this horse is better on more undualting tracks (flat/Slightly undulating: U1235640, whilst on undulating or very undulating record reads:411131
FORT WORTH won well last time out but I am concerned over stableform at this time
BUICHAILL ALAINN is another that could run well today as this is his time of year (July to October: 121122251) and all wins have come on GTS and faster ground. The horse is also best on galloping and tight tracks
MINELLACELEBRATION The horse has a great record on LH tracks of 71112 and has proven best in fields of 1 to 11 runners when racing at 3m+. However the stable is not firing and the horse has proven best when racing 8 to 30 days after last race (31 days+: 5344233)
PACE OF THE RACE - There are severall horses that like to lead or race up with the pace and I feel that will suit the selection today as he does like to come from off the pace
I could well have picked several horses (the selection, Belmount and Buichaill Alainn) in what is a very good chase race for this time of year,but I am going to stick with the C Longsdon runner as I feel he is overpriced at 8/1.